Universal Script: Convert 3rd party cookie to 1st party
Universal Script: Convert 3rd party cookie to 1st party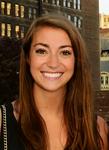 Updated by Meghan McEnry
Some users' browsers or browser extensions may block 3rd party cookies. We highly recommend using our Universal Script in conjunction with our Conversion Tracking script. As an extra measure to ensure every referral is captured, place our Universal Script on the page your referrals are initially redirected to. If the script is on this page, it will automatically take the member's encoded information from Referral Rock's cookie and apply it to a 1st party cookie, ensuring it will not be automatically removed.
Our Universal script should be placed on every landing page. Therefore if you have multiple programs, or multiple landing pages, you will need to paste this script on each landing page
Please follow the steps below to add our Universal script to your landing page.
Note your Referral Rock redirect URL. You can find this by going to Program Editor > Share > Referral Destination
Follow instructions here to copy our Universal script
Paste this script into the <header> HTML of all landing pages that referrals may visit
Nice work! Now, in order to capture referrals, you will need to place our Conversion Tracking Script on the thank you or confirmation page after your form
Universal Script Example:
You can find your unique universal script
here
under 'Cookie Conversions'
(function (f, r, n, d, b, y) { b = f.createElement(r), y = f.getElementsByTagName(r)[0]; b.async = 1; b.src = n; b.id = 'RR_DIVID'; y.parentNode.insertBefore(b, y); })(document, 'script', '//example.referralrock.com/webpixel/beta/universalv03.js');