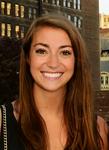 Updated by Meghan McEnry
Integrate Your Program
Referral Rock has many options to integrate with your existing sales process and systems. The Integrations Page (Settings > Integrations) walks through how to implement your preferred method(s). There are three integration types (or methods):
Member Access- Without Members, it's going to be very difficult to run a successful referral program! It is important to integrate your referral program with all appropriate customer touch points so that you can enroll as many Members as possible. (More Members = More Referrals!) If your customers are spending time on your Website, it is always a great idea to incorporate the referral program via our many Member Access integration options.
For more information about the different Member Access integrations, visit our Knowledge Base Article here
Referral Capture - It is important that we capture the basic information about your referrals as soon in the process as possible. For E-Commerce, this is typically done at the time of purchase, whereas for a mutli-step sales process this is usually through your lead capture or contact form. If you are choosing to use a form software outside of Referral Rock, you will likely need to use our Conversion Script to correctly pass form data to Referral Rock.
For more information about setting up your conversion tracking, visit our Knowledge Base article here
Referral Update - If you have a multi-step sales process where you first want to capture a referral and then you want to update them once they have made a qualifying purchase, you will likely want to integrate your systems with one of our referral update options. Through our Referral Update script or our direct integrations with Salesforce, Hubspot and Zapier, you can easily move your referrals from 'Pending' to 'Qualified' and 'Approved'.