Updated by Mica Longanecker
If you were incorrectly sent PayPal funds, you can return the excess funds via PayPal.
Unfortunately, PayPal doesn't allow you to issue a refund directly. Instead, you'll need to use the Send Money option. Here's how:
1) Go to the Send Money Page (in PayPal under Tools)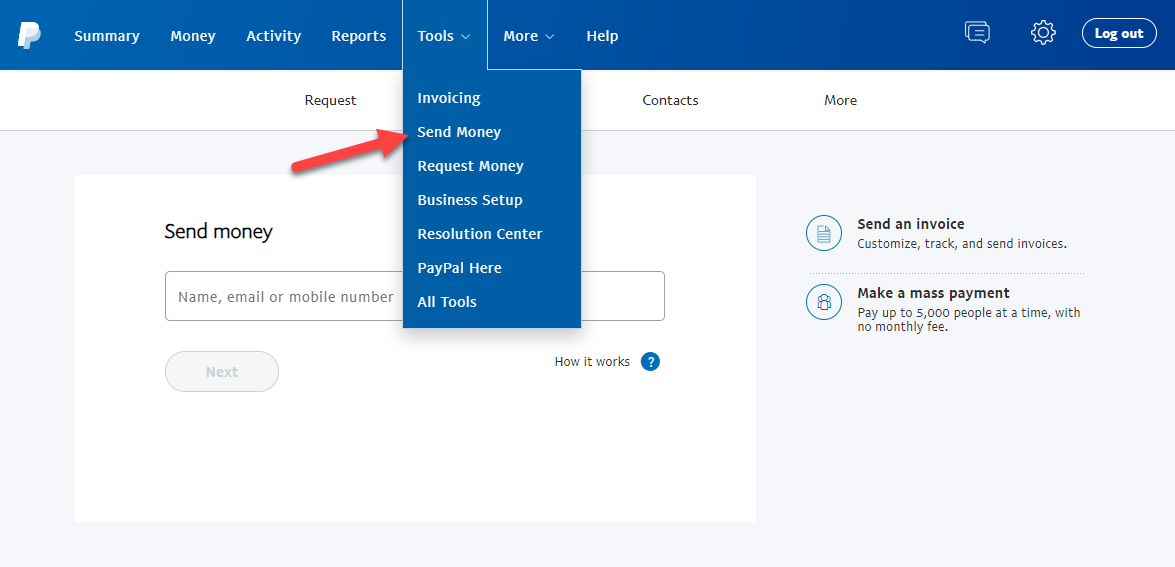 2) Enter the email "accounts@referralrock.com" and click Next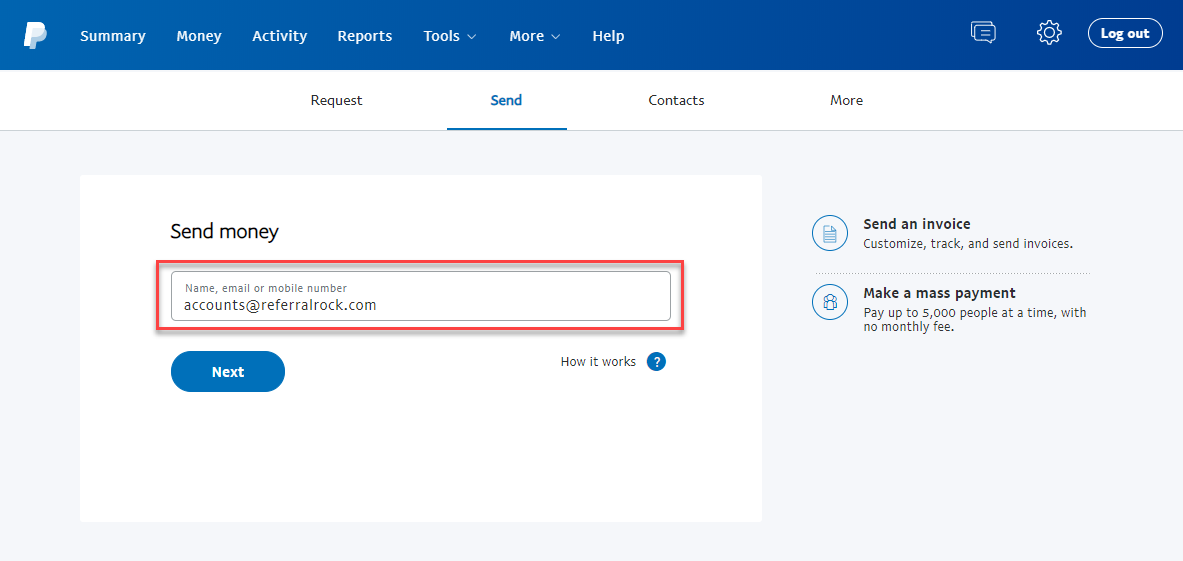 3) Enter the Amount and click Continue.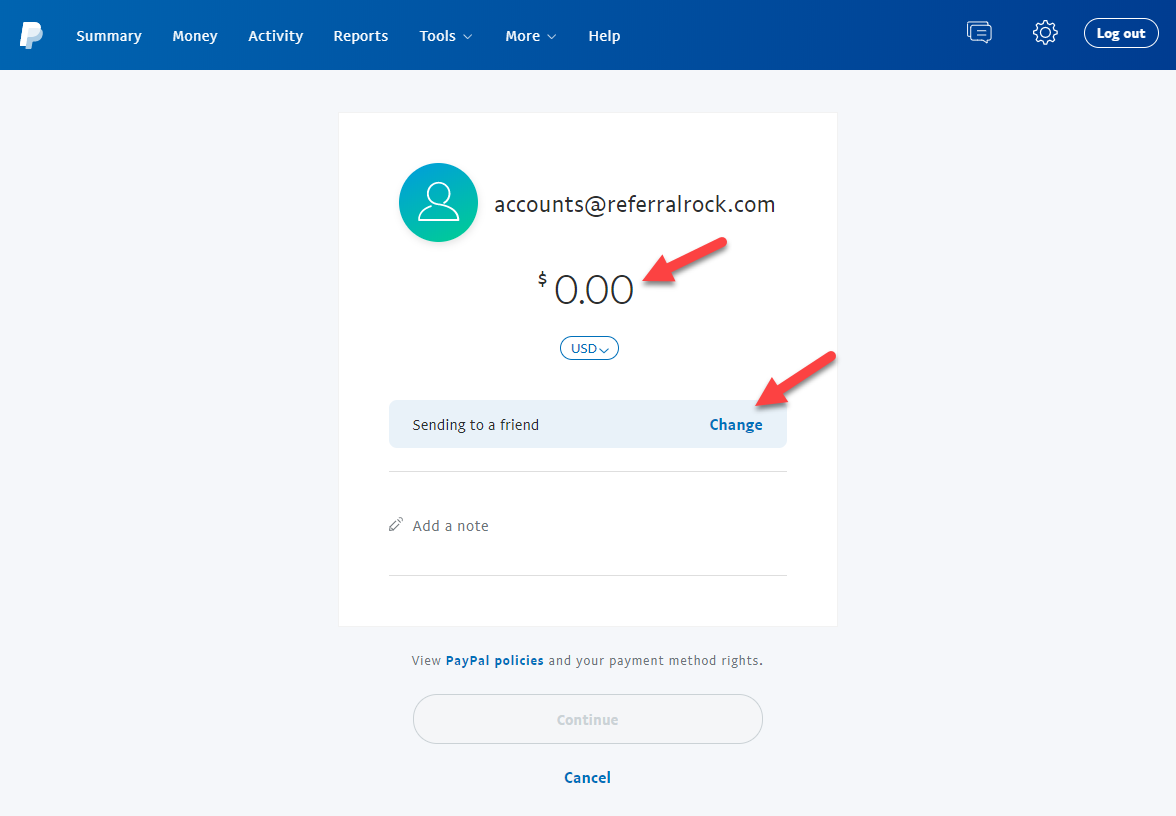 Make sure you select "Sending to a friend" option to avoid any fees.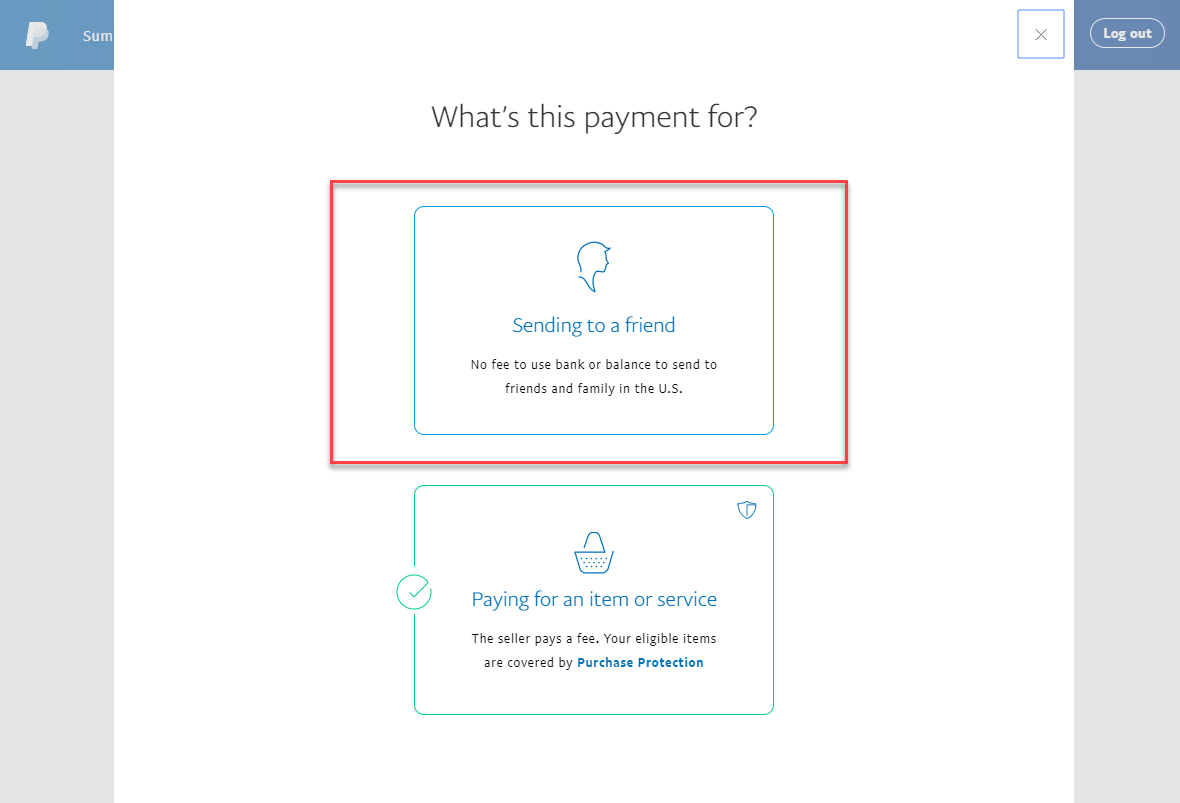 4) Select "PayPal Balance" for how you want to pay and click Next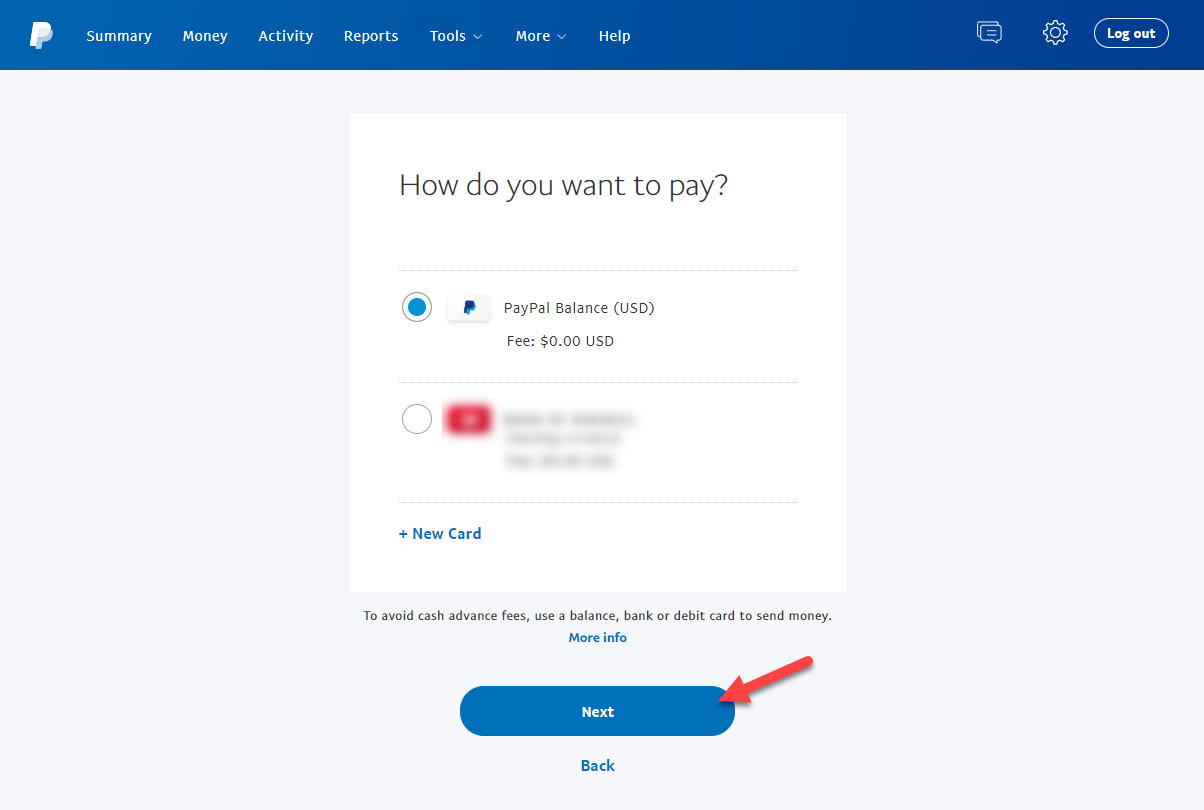 5) Confirm that everything is correct and click "Send Payment Now"