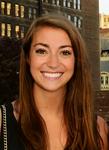 Updated by Meghan McEnry
Recurring rewards has been a highly requested feature that allows you to automatically create recurring rewards for your program members. Below, we have listed out some questions and answers for what to expect from this new feature. Please reach out to your Referral Rock team member if you have additional questions.
Who should use recurring rewards?
Recurring rewards allow programs to be setup to reward members on an ongoing basis, instead of just a single reward. We have found that SaaS and E-Commerce companies especially benefit from a recurring reward model.
Classic SaaS Affiliate Program: A SaaS company may wish to reward members 30% of every paid invoice of the subscriptions that are brought in.
E-commerce Relationship Program: An E-Commerce company may wish to reward members after their referral makes a repeat purchase online within the first year up to a maximum reward of $500.
Recurring rewards allow for deeper flexibility in incentive structures to align members with the program managers.
How will recurring rewards work?
Create a new reward rule: You will setup a reward rule in a program just like you do today but there will be a new option for to setup a recurring reward rule.
Member adds new referral: A member of the program has a referral added and the status is set to approved.
Recurring reward enrollment is created: The new referral now has a recurring reward enrollment (based on the reward rule)
A referral action is received: A referral action (like a referral pays their bill) is sent into Referral Rock to "trigger" rewards for the member based in the enrollment.
How do I setup a recurring reward rule?
Once recurring rewards are enabled for your account, on the Reward Rules page in the program editor, select Add Rule. You will see the option to create a Recurring Referral Action rule under the "Trigger Reward When" section.
Step by Step guide for creating a recurring reward
Like any of our reward rules, you can set a recurring reward rule to be active, inactive, or active within a specific date range.
Once the rule is setup and active, any new or existing member can start receiving recurring rewards for their new approved referrals.
How do I trigger a recurring reward?
Once a referral has a recurring reward enrollment, you'll need to tell our system when events happen, in order to trigger that reward. We call these events, Referral Actions.
A Referral Action happens outside of Referral Rock. For example, renewing a monthly subscription or making a repeat purchase.
All recurring rewards require an action to be triggered.
Typically, actions come from your e-commerce store, CRM, or billing system. If that action has enough information to match with an existing referral and that referral has a recurring reward enrollment then a reward is created.
A referral action can also be manually entered, or sent to us via our API or Zapier.
What information can be sent with a referral action?
Information like an email address or an account ID must be sent to match with an existing referral. An amount can also be sent so rewards can be calculated with percentage based reward rules.
What happens if the referral action can't find a referral to match with?
We'll save that information in our logs but a reward cannot be created without a referral match.
How will the reward be calculated?
You will configure the recurring reward rule to calculate the reward amount off of the referral's action amount. This allows your reward to be dynamic based on the action.
For example, you may wish to reward a member 30% of any referral purchase going forward. If their referral makes a purchase of $100, a $30 reward will be issued to the member. If another referral make a purchase for $200, the same member will receive a $60 reward.
Can recurring rewards have a limit?
During setup, you may configure your recurring reward to limit by many factors:
When the referral action happens (i.e. 1 year from first being an enrollment)
Number of rewards earned for this enrollment
Total amount of rewards earned for this enrollment
Can there be multiple enrollments?
Yes a referral can have multiple enrollments, which allows you to stack reward rules. Here is an example for how this could be setup:
A recurring reward rule for 20% of purchases in the first year
Another recurring reward rule for 10% of purchases after the first year
The possibilities are endless.
How do I know who will get a recurring reward?
Since recurring rewards are based on the actions a referral takes, all referral actions and referral enrollments will be displayed on the referral's detail page under a new recurring reward enrollment section. You can also see the member who will receive any associated rewards listed on the referral's details page.
Can I over-ride the limits for a recurring reward?
Yes, you can make a change to a specific referral's enrollment that will take affect immediately for the next referral action. Also you can choose to pause an enrollment if you do not want additional rewards created.
Enrollments can be updated for one-off changes, like allowing rewards to be collected for an extra month because of a billing issue or any other scenario you see fit.

You can also make reward rule changes, but they will only affect the new enrollments. The existing enrollments remain unchanged by default.
What else has changed as a result of this new functionality?
Nothing! This functionality was built as an add-on to existing functionality. You could have a mix of both recurring reward and one-time reward rules that could all use the same payouts you have configured.
Does this change how my referrals are captured/approved?
No. Recurring rewards do not effect any existing setup in your Referral Rock platform. Referrals will continued to be captured and updated as usual.
All recurring reward actions occur after an existing referral is approved. A reward action will not create a new referral
What if I have more questions?
Reach out to your Customer Success Manager!