Pre-Approved Member Registration
Pre-Approved Member Registration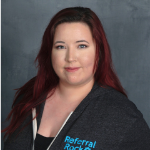 Updated by Tyra Earl
When you start to promote your referral program you may want to allow certain users access to registration, but not every user. These pre-approved Members will be able to complete registration, while other users will become either a Pending member, or automatically denied registration according to your program's Registration Mode settings.
Referral Rock limits the number of emails sent to 4x your Member limit per month.
Pre-Approved Members
When you add a pre-approved member to the Invites list and they then go to your Registration page to register for that program, they will be able to successfully register. If the user is not on the pre-approved list, one of two things will happen, depending on your Registration Mode settings:
Using Request Registration - any unapproved Members will see the preset registration request message. You can review Pending Member registration requests by navigating to Members > Pending > Requests or click here, and select Approve, Deny, or Delete.

Using Closed Registration - any people who attempt to register and are not on the pre-approved list will be automatically denied registration.
Adding Pre-Approved Members
To add pre-approved Members, navigate to Members > Pre-Approved or click here.
On the blue bar, you may manually Add or Import pre-approved Members.

Manual
Select Add.
Select the Program you'd like to add the pre-approved Member to.
Fill out the Member's First Name, Last Name, Email Address, and the optional External Identifier fields.

Select Add to complete the addition. You will see the member listed on your Invited Members page.
Import
Select Import.
Select the Program you'd like to import a list of pre-approved Members to.
Select your CSV. You may use our Pre-Approved Member CSV example here. Select Next.
Keep the Delimiter as , and select Next.
Double check that the Import Preview looks correct. If correct, select Import. You can then view the status of your import by viewing your Import History.
Make sure any unused columns or rows are deleted, otherwise it will cause the import to fail.
Invite Email Campaigns
Informing your pre-approved members of your program and inviting them to register is key to promotion. Referral Rock makes this easy by allowing you to send an email campaign to your Pre-Approved (Invited) Member list, or import the list while creating the email in one step.
Create an Invite Email Campaign
Navigate to Members > Email Campaigns or click here.
Select the Create an Invite Campaign button.
Name your campaign, and select the associated Program. Select Next.
Select your Recipients. You may either Import a new pre-approved list and follow the Import steps earlier in this article, or select a list of Existing Pre-Approved Members. When choosing an existing list you will be able to choose the number of contacts from that list and see a preview of the pre-approved members that will receive your Invite Email. When your recipients look correct, select Next.

Here you may change your Reply To email address, choose an Email Template, add a Subject line, and design your Invite Email. Once you are satisfied with your email, select Next.

Make sure this email explains your program and why they should register. Use our

Merge Tags

for an extra personal touch!

Choose to send the Invite Campaign Now or to Schedule a date and time.
Push Send to send or schedule your Invite Campaign!