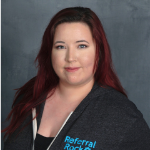 Updated by Tyra Earl
Release notes from our Q2 2021 product releases
June 23rd, 2021
Update
AnyForm has been renamed to Automatic Form Tracking (DARK)
Password validation has been added to the Team admin page
New
Salesforce now displays a counter for Events Processed daily and displays the amount of Events Awaiting Processing in the queue
HubSpot Receiver updates can now be triggered off of any Contact, Company, or Deal property.
Optional Create Date field is available for use with Member Import (createddate) and Referral Import (createdate)
Spinner has been added to delete modals to prevent double-clicking and timeouts
Member passwords now must meet strength requirements: 8 characters, 1 uppercase letter, 1 lowercase letter, 1 number. New Member Portal language string has been added to adjust the validation error message.
Fixes
Salesforce Receiver now properly updates based off of Contact triggers
HubSpot connections that are not used can be properly deleted
Renaming a Salesforce Connection no longer redirects to a 403 error
Email Campaign fixes to save, edit, and migration from v1
Pinterest share now properly opens Pinterest page for sharing instead of image
June 10th, 2021
Update
Updates to internal lead routing
HubSpot Receiver performance improvements
Reward Rules 2.0 updates (DARK)
AnyForm script now properly captures first and third party cookies for conversion (DARK)
New
New Member Portal option for Reward page's Reward Unit Type has been added, which will reflect the currency code of the payout
Fixes
Obsolete merge tags have been removed from the in-app merge tag page
The Powered by Referral Rock branding in the footer of the Email Unsubscribe page no longer appears if the account has Referral Rock branding turned off
June 3rd, 2021
Update
Updates to internal lead routing
Fixes
HubSpot Receiver webjob now properly moves all records to processed table on first pass
Chargebee exception fix
Data Trim job no longer experiences errors
Salesforce v2 Receiver integration exception fix
AnyForm webjob no longer fails (DARK)
May 27th, 2021
Update
Reward Rules 2.0 updates (DARK)
Signup flow minor UI updates
New
Member Portal Rewards tab now shows the Reward Name set on the Reward Rules page of the Program Editor
HubSpot integration performance improvements
Fixes
Date of Birth now properly saves when updated in Member Portal
Sync fixes with Chargebee
Resolved multiple exceptions
May 21st, 2021
Update
"Support" button in the Program Editor now opens the Referral Rock documentation
Minor updates to lead capture on signup and demo requests
Reward Rules member reward add/edit modal redesign (DARK)
Fixes
Member Portal logo URL no longer sends you to an error page when clicked from Reset Password page, portal error pages, and Terms & Conditions modal on the Registration Page
Gift Card (Tango) ACH funding instructions show the proper routing and account numbers, as well as full account name in the memo. Previously the routing and account numbers were backwards.
Integration events after 5/13 from certain sources would display as a different type of integration event in the logs. These have been fixed and updated to reflect the proper integration event
Tango account summary no longer includes failed payments when calculating Total Payments
Agency accounts now show the proper logo on the new Payment History, Pending Rewards, Manage Paypal Account, and Manage Gift Card Account pages
Downgraded minor exceptions in internal logging
May 13th, 2021
Update
Anyform form submission, error state handling, and updates to conversion script (DARK)
Updated column title on Pending Reward page from Payout Type to Reward Type
Fixes
Payout Emails can now properly be edited and published
Resolved error on new Payment History page when filtering by date
Sparkpost status update job fixes
Resolved exception hit when viewing RewardsV2 page when reward included active date ranges (DARK)
May 6th, 2021
Update
UI updates to Gift Card Manage Account, Pending Rewards, and Payment History pages
Reward Rules 2.0 List View UI updates (DARK)
Small UI updates to remove extra breaks on the Payoutsv2 page (DARK)
Fixes
New Tango Gift Card account can now be properly created through the UI
Fixes to HubSpot webhook validation
Custom Admin Notification - Referral Added email now properly displays up to 1000 characters for custom field multiline textbox values
April 29th, 2021
Update
HubSpot integration and outbound webhooks are now disabled for Canceled and Paused clients and automatically re-enabled upon plan reinstatement
Minor adjustments to internal lead scoring
Minor UI adjustments to the Preview Logo modal during the Signup process
Wise target currency dropdown when creating or editing a Wise Payout now shows all available target currencies for the source currency, even if you do not have funds readily available in the target currency (DARK)
Anyform form mapping modal and UI adjustments (DARK)
New
UI updates for the following pages are now Live:

Payment History
Review Pending Rewards
Manage Paypal Account (Escrow)
Manage Gift Card Account (Tango)
Fixes
Fix for HubSpot signature validation logic when dealing with spaces in fields
Member Portal 2.0 Outlook email share icon now properly displays on Android mobile devices
April 23rd, 2021
Update
Updates to internal lead scoring
Navigation menu highlighting consistency on a few pages using an updated style
PayoutsV2 UI updates (DARK)
New
Security updates to inbound CRM webhooks
Reward Rules 2.0 coupon payment type has been added (DARK)
Sparkpost subaccounts will be automatically terminated after 90 days of no use and reactivated once and email has been sent from the Referral Rock account (DARK)
Fixes
Member Page Classic when using Access Script and addmember: false now properly brings manually registered members to the dashboard instead of login screen
Updating the HubSpot Receiver and using the 3rd Approved status trigger now properly shows the user friendly status trigger name in Configuration Activities
April 15th, 2021
Update
PayoutsV2 updates (DARK)
Anyform udpates (DARK)
New
Wise payouts now allow you to choose the source and target currencies when creating or editing a payout (DARK)
Fixes
Editing HubSpot Receiver settings no longer clears Status Trigger configurations
HubSpot Receiver changes to Matching Rules and Property Updates now show friendly text in Configuration Activities
Internal fixes to lead scores from particular domains
Payout page now properly adds a second page when more than 20 payouts exist
Wise API exception fix
April 8th, 2021
Update
HubSpot receiver changes to multiple Approved, Qualified, or Denied statuses now show all changes in the Configuration Activities
Wise payout types have been added to PayoutsV2 (DARK)
New
Fixes
Fix for Wise oAuth (DARK)
UI tweaks to the Signup modals for accessibility and consistency and removal of unused code
Signup query score now properly matches lead score value for internal use
April 1st, 2021
Update
Updates to new Payment History page (DARK)
Demo Complete page text updates
New
Referral Page 2.0 custom form multiline textbox fields now accept up to 1000 characters
New Payments Owed page (DARK)
Fixes
Member Classic programs now properly log the member in after registering through an iFrame
"Setup your first program" Action now properly triggers new program creation
Member Portal share block language text no longer capitalizes each word
Referrals cannot be added to Draft programs through the API
Member Add API calls with empty Payout info no longer throws an exception