Migration Checklist from old referral system to Referral Rock
Migration Checklist from old referral system to Referral Rock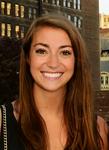 Updated by Meghan McEnry
When signing on as a new customer to Referral Rock, you will automatically receive a dedicated Customer Success Manager to help you onboard your new referral program. Sometimes, a little extra support is required to help you migrate from your old referral system to Referral Rock. We are here to help!
Below, we have a step-by-step guide for everything you will need to plan for when migrating from your current referral system to Referral Rock. Please reach out if you have any questions!
Migration Checklist
Gather all design assets needed for building out your program: Reference our Design Guide for image dimensions and other assets suggested
Place all design assets on the member, member messages and referral pages within the Program Editor
Setup the reward logic for your members and referrals on the Reward Rules page
Insert all email copy for your program emails on the Emails & Notifications page
Configure all integrations for referral capture and referral updates (will you be using Salesforce or HubSpot? Check out our direct integration articles here)
Optional: Import all existing members (including referral codes) via .csv into Referral Rock

You may also choose to import existing referral data via .csv as well (recommended if you would like to prevent duplicate referrals from your previous system)

Setup and send an Invitation email to your members, introducing them to the new program and their new referral links
Migration Support
Our team is ready and willing to assist with your migration. See below for complementary services offered to assist you with migrating from your old referral system to Referral Rock.
One-time import of Member data (including old referral codes) via .csv
One-time import of Referral data via .csv
Best practices & guidance for sending an invite campaign promoting your new program
Configuring reward rules
In order to import previous member and referral data, all data must be passed over to our team in a .csv file following our
import guidelines
.
The following migration options are associated with an additional migration fee. Please reach out to our team for more information:
Placing design assets into Referral Rock for the member portal, member messaging and referral pages
Setting up email copy for program emails
Advanced integration setup
If interested in any of the assistance options listed above, please contact your Referral Rock team member. Please note: Estimated time of completion for all migration projects is dependent on scope and availability of our team.