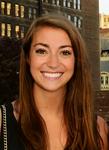 Updated by Meghan McEnry
Solutions to optimize your Referral Experience
Below, are some common best practices that the team here at Referral Rock suggests if you are trying how to optimize your Referral Program. The suggestions below, in conjunction with our Member Best Practices, will help you to convert more Referrals.
Problem: Website Integration is too Complicated
Use Referral Form for Easy No-Integration Set-Up
How to Implement? Referral (Program Editor)
Set up a beautiful form using our built-in form builder on the Referral of the program editor.
Why?
The referral form is a simple, easy, and highly customizable feature that allows you get your referral program started as fast as possible. The form is also handy as it requires no integrations and is hosted by Referral Rock. We offer many form templates get you started!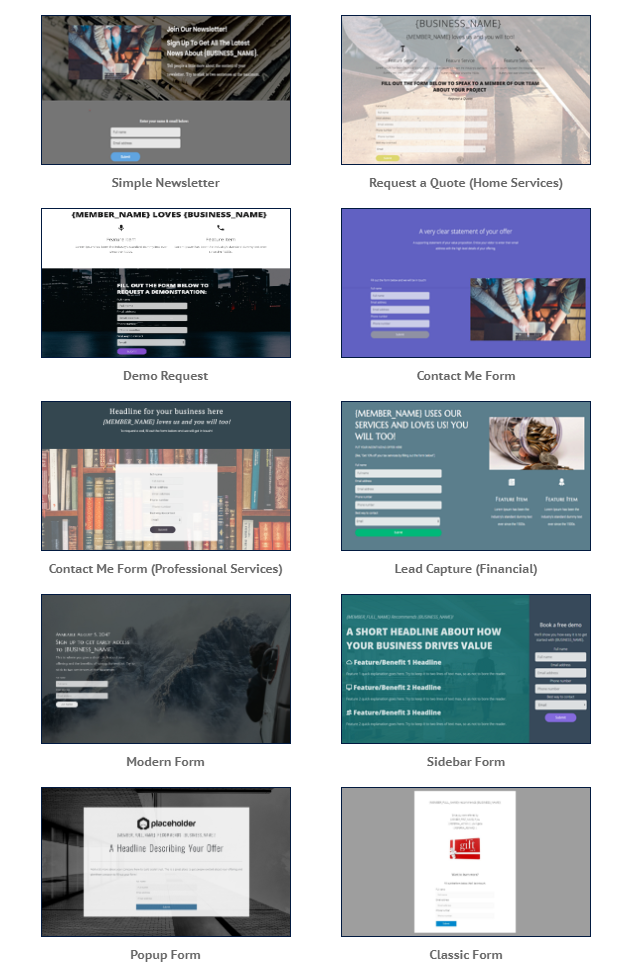 Problem: Low Number of Referrals
1. Offer an Incentive to your Referral Audience
How to implement? Reward Rules (Program Editor)
On the Reward Rules page, navigate to the Referral section and go through the same steps as you did to create the Member reward
Why?
Dual-sided referral programs (where both the Member and the Referral are rewarded) are proven to be more effective than programs that only incentivize the referring Member. Members are also more likely to participate in a program that offers an incentive to their friend, in order to appear less self-serving. When you reward both parties- everyone wins!
2. Make Sure the Incentive is Direct
How to Implement? Referral Page (Program Editor) OR Company Website
Add the incentive to more referral-facing pages. Redesign or update your incentive on landing pages for the referral.
Why?
One of the primary reasons referrals are incentivized to take action is to receive a reward. If the referral is unsure of the benefits of participating, referrals may decide not to complete the call-to-action.
3. Ensure the Referral Journey is Easy
How to Implement? Referral (Program Editor), Company Website
Cut down on the number of clicks to complete your desired action. Offer clear instructions on the incentive and how to complete the referral journey.
Why?
Respect a referral's time and effort by making their journey easy. This ensures a higher conversion rate through the referral program. Minimal clicks and minimal fields to fill out can all help referrals convert quickly and easily.
4. Have Clear Instructions
How to Implement? Referral (Program Editor) OR Company Website
Consider including or re-writing explicit instructions on the Referral Page or company website.
Why?
Without clear instructions, referrals may be lost or complete an unintended journey. Clear instructions on how to complete the desired action properly is vital to the success of your referral program.
Problem: Referrals are Viewing, but not Completing Form
1. Shorter Referral Forms = Higher Conversion Rate
How to Implement? Referral (Program Editor) OR Company Website
Remove unnecessary fields on your lead capture form. Consider what information is necessary (ie: name, email, phone) versus what can wait.
Why?
Less is definitely more when it comes to forms. As you add more fields, you are creating barriers between a potential referral and your company. Make the initial step simple and only ask for basic information. Remember, you can always collect more details about the referral throughout the sales process but you only get one shot at a first impression!
2. Select a Reward Based on Audience
How to Implement? Rewards (Program Editor)
Consult your audience and have them provide feedback on what is most beneficial to them. Paypal, Gift Cards, or coupons are all great options, but some may be more appropriate for your audience than others. Consider your potential referrals, and make decisions accordingly.
Why?
Rewards are one of many reasons why people join referral programs. If the reward is not suited for your referrals, they may decide not to continue.
3. Customize Landing Page
How to Implement? Referral (Program Editor) OR Company Website
Check out the awesome new Referral Web Page Builder to easily create an informative and attractive landing page. If your program is hosted on your company's website, ensure your landing page is eye-catching!
Why?
There's no doubt using an attractive and branded site increases conversion and trust in a company. A plain landing page may be functional, but will not be as effective as a robust, built-out site. Every landing page should have the following: (1) Short description of the company/product (2) Any incentive for the Referral (3) A clear, call-to-action or next step.
Problem: Want to be Notified of a New Referral without Logging into Referral Rock
Use Notification Emails to be Notified of New Referrals
How to Implement? Emails and Notifications (Program Editor)
Add your email address to the Custom Event Emails on the Emails and Notifications page of the program editor for an automatic email notification.
Why?
Interacting and monitoring your referrals through notification emails shows immediate attention and care to your audience. This behavior will come back to benefit you later if/when Referrals convert to customers.